Your satisfaction is of the utmost importance to us
We encourage you to add to our customer reviews about your Easthill Volkswagen experience. If you do not feel we earned a top rating, please do not hesitate to speak with us about any concerns you have so we can make it right!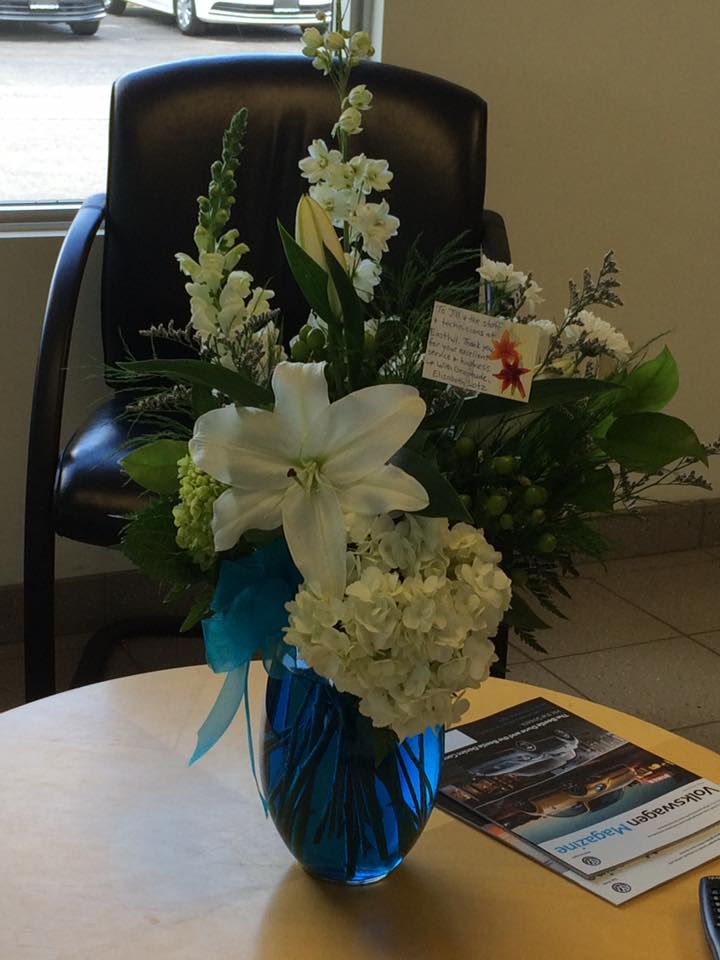 I would recommend all my friends and family to Easthill Volkswagen. The service I receive from their team is above and beyond. Keirsten
---
Thanks for the great service. You guys went over and above what I expected. Picking me up and not even having to ask was a nice touch. I wish I could wrap you guys up and take you home to Brockville. Sal
---
Service is as good as one can expect that's why I have purchased 10 VW's from this dealership. Bob
---
I was extremely pleased with the quick response to my first email that set the course to purchase a Volkswagen. The representative I dealt with was very professional, patient, understanding, very easy to deal with and went the extra mile to ensure I received exactly what I was looking for. I never felt pressured in any way and that's a big plus! I was given Easthill's contact information from my boyfriend actually who also has a vehicle from Easthill and he advised me that I would be in good hands if I decided on getting a Jetta to, and he was right! I will recommend Easthill to anyone looking to purchase a Volkswagen! Thank you so much, and I'm very happy with my car!!! Easthill Rocks!!! Danielle
---
Easthill Volkswagen was fantastic. When I arrived on the lot I was just looking, I hadn't planned on buying that day. His knowledge of the products and the ability to compare with similar vehicles convinced me to test drive. After the test drive I fell in love. I have recommended this dealership to anyone that I know who is looking for a new car! Allison
---
We opted to drive about 100km to purchase our new car through the Easthill dealership. I think that alone says enough about Easthill Volkswagen and our impression about them overall.
A pleasant experience throughout! Manuela
---
Once again we have enjoyed and appreciated dealing with Easthill Volkswagen. The staff are so friendly and very knowledgeable not just on how the vehicles operate but longterm care as well. Audrey
---
I'm extremely happy with my new Jetta. Great communication. I received everything exactly as described. It was the best deal I could find. Awesome service, Great price. Shannon
---
The people at this dealership are the BEST, they are just like family, I felt very comfortable with the total service I received. You should be very proud to have such GREAT PEOPLE working at VW. On a final note, I hope that management at VW acknowledges this POSITIVE message I have sent and let the management and staff at the Walkerton Ontario know that they are appreciated for there great work. Thanks. Ron
---
Great Service, Love the friendly staff, You make getting your car serviced a very enjoyable experience. Karen
---
We are very happy with the service we get from EASTHILL VOLKSWAGEN. Erling & Gudrun
---
I travel 2.5hrs to get my car serviced at Easthill Volkswagen, Because I received great service along with more than fair pricing. Brad
Questions?
Hours
Monday

9:00AM-6:00PM

Tuesday

9:00AM-6:00PM

Wednesday

9:00AM-6:00PM

Thursday

9:00AM-6:00PM

Friday

9:00AM-6:00PM

Saturday

9:00AM-3:00PM

Sunday

Closed